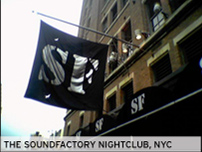 Once upon a time, in a land where house music reigned supreme and laser lights filled the air, a new kind of vaudevillian theater was being conceived. It was New York City in the late 90's and Rafi Mercado had taken his post as the creative director of the Soundfactory nightclub: Richard Grant's visionary, four floor force of nature housed on the corner of 46th Street and 11th Avenue in Manhattan.
From day one, Richard and his newest apprentice Rafi, began the process of cultivating and mentoring a small army of the most highly trained, sensual and versatile performers they could find. These performers became Rafi's own set of living dolls, with whom every weekend he would dress up in extravagant couture and outfit with hysterical props, only to unleash them like a pack of psychedelic wolves onto the unsuspecting crowd of late-night revelers.

What had started as a series of shockingly unique go-go performances quickly blossomed into full out mega-productions that could easily rival the Broadway shows taking place only right next door. With their weekly audience rapidly growing to over 5,000 attendees, the only option was to step their game up in a big way. Richard and Rafi tirelessly began to literally transform the gigantic nightclub inside out, from floor to ceiling, week after week.
One week clubgoers might have found themselves dancing inside a golden Egyptian temple, served by bartending slave boys and girls while worshiping the goddess Nefertiti until dawn—The next week they might have been plunged into an interactive chocolate factory, complete with a customized sprinkler system that showered the dancers with liquid chocolate as they writhed onstage to the deafening bass, daring the audience to lean in and taste them.
And thus, HOME was born—a screaming, glitter-covered baby, birthed deep within in the pulsating womb of the legendary Soundfactory nightclub.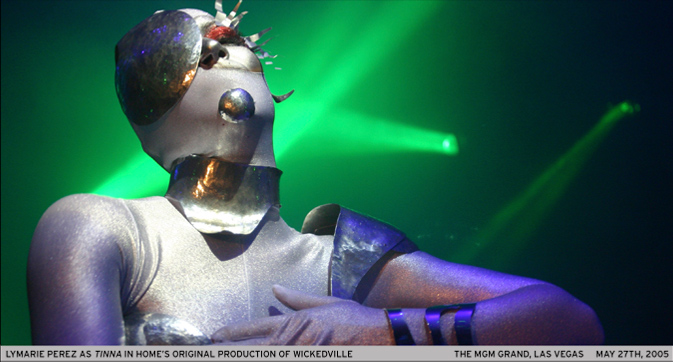 Alas, all babies eventually grow up, and today HOME has grown to house over 25 members. HOME's unstoppable team of dancers, singers, performers, DJs, filmmakers, costume designers, producers, make-up artists, decorators and multimedia masterminds continue to shatter the expected, create dazzling new worlds and captivate audiences around the world.
To learn about how HOME can turn your next event into an extraordinary theatrical experience, click here.